LHH is here for you, from Search to Hire.
Featured insights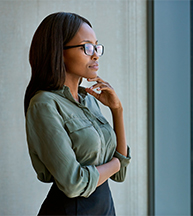 Article
Disconnected Leaders and Employees
Why career development expectations are not being met and how to bridge the gap.
September 13, 2021
Read more
Article
Do you know how your people really feel about work?
Our 2022 Readiness Index study will help businesses understand what is needed to retain and motivate key talent.
April 01, 2022
Read more
Article
How to Build Better Relationships with Your Employees
Learn why offering career development will help you build a workforce that has the skills you need, and is loyal, engaged and productive.
April 01, 2019
Read more
Contact Us
Amazing talent who want to work for amazing employers work with us first.
Request Information
We can help you build your career and find you the next opportunity.
Get In Touch
Office Locator
With more than 380 offices around the world we're perfectly positioned to help you.
See Our Offices