All you need to know about the cover letter
How important is the cover letter when applying for a job? Is it really necessary? What are the rules to respect? Find all the answers to the questions you may have when looking for a job and applying for a position.
18/04/2023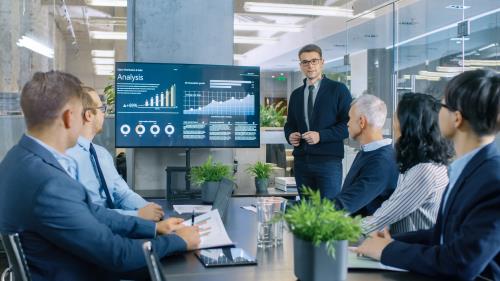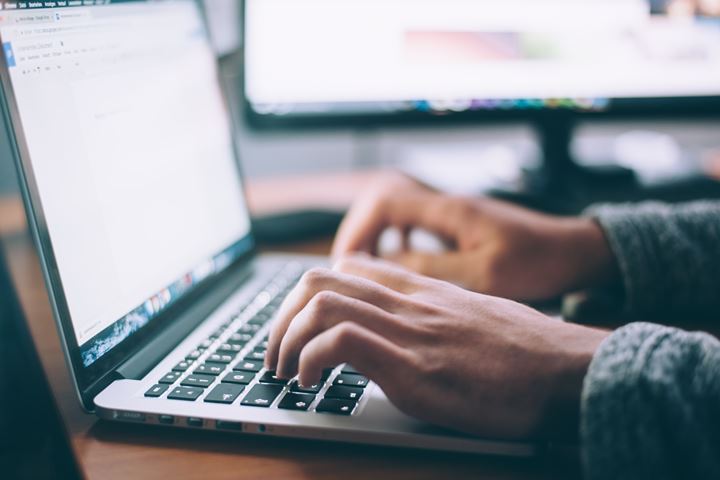 Cover letter: a mandatory step?
A cover letter accompanying an application always increases your chances of being read and noticed by the employer. In fact, the time spent on an application increases by 40% if the candidate has included a cover letter with their CV(1). A simple CV sent is not enough to address the person in charge of recruitment personally. In addition to highlighting your background and experience, you have the opportunity to express your motivation and the reason why you are applying for this particular position. Take advantage of this space to get yourself noticed!
Despite its importance, the cover letter also has its drawbacks in the face of the development of new technologies, which are increasingly present and used in the recruitment process. Indeed, recruiters can now assess the skills of candidates by various means, which can make reading a cover letter seem like a waste of time. For example, the use of other media is increasingly appreciated, such as a video presentation that candidates can propose. In addition to these new practices, there are online personality tests and serious games that allow candidates to be tested on their soft skills or their ability to adapt to a company.
It is therefore important today to respect the application process set up by the organisation for which you are applying. Write a cover letter if it is requested. If it is not specified, you can simply send a short text or an email with your CV outlining your motivations.
Goal and structure of the cover letter
Always bear in mind that a cover letter has one main purpose: to convince the recruiter that you are the right person to select for the next step, the job interview. Its content should therefore emphasise your willingness to join the company.
The classic cover letter is composed of three main parts. In the first part, the "you", show that you are informed and that you know the company you are applying for. This part sets the tone of your letter and your intentions. Find out about the organisation, its services or products, the number of employees or its corporate culture. The reader will be able to see two things: your letter is personalised and adapted and your knowledge is already solid.
The second part of your letter is the "I" part, in which you highlight your background, skills and motivations. Here, do not hesitate to put yourself forward and to develop the points that you think are interesting for the job you are applying for. If your professional career includes experience that is directly related to the ad, specify this. Talk about the skills you have acquired in previous jobs and how they will be useful for this job. Finally, as the name suggests, the cover letter should state your motivation and why you want to join the company and take up the job. Keep it professional and avoid overdoing it or exaggerating to prove that you are the best. Recruiters do not like pompous letters, which can be a sign that the candidate is too confident.
Finally, the third part of your letter, the 'we' part, talks about your possible collaboration and what you can bring to the organisation. Here you can state your professional objectives and your desire to participate in the success and development of the company. This shows that you are able to project yourself, that you have goals to achieve and that the company can also help you to succeed. Be honest while keeping in mind that the recruiter must be convinced of your potential and wants to select you for a job interview.
Although this structure is used more by candidates as it is often expected by recruiters, it is not compulsory. You can also decide to be more original, by adopting a different structure, which will be just as impactful for the recruiter. Whatever form you choose, the objective of the last paragraph is the same: to get a job interview.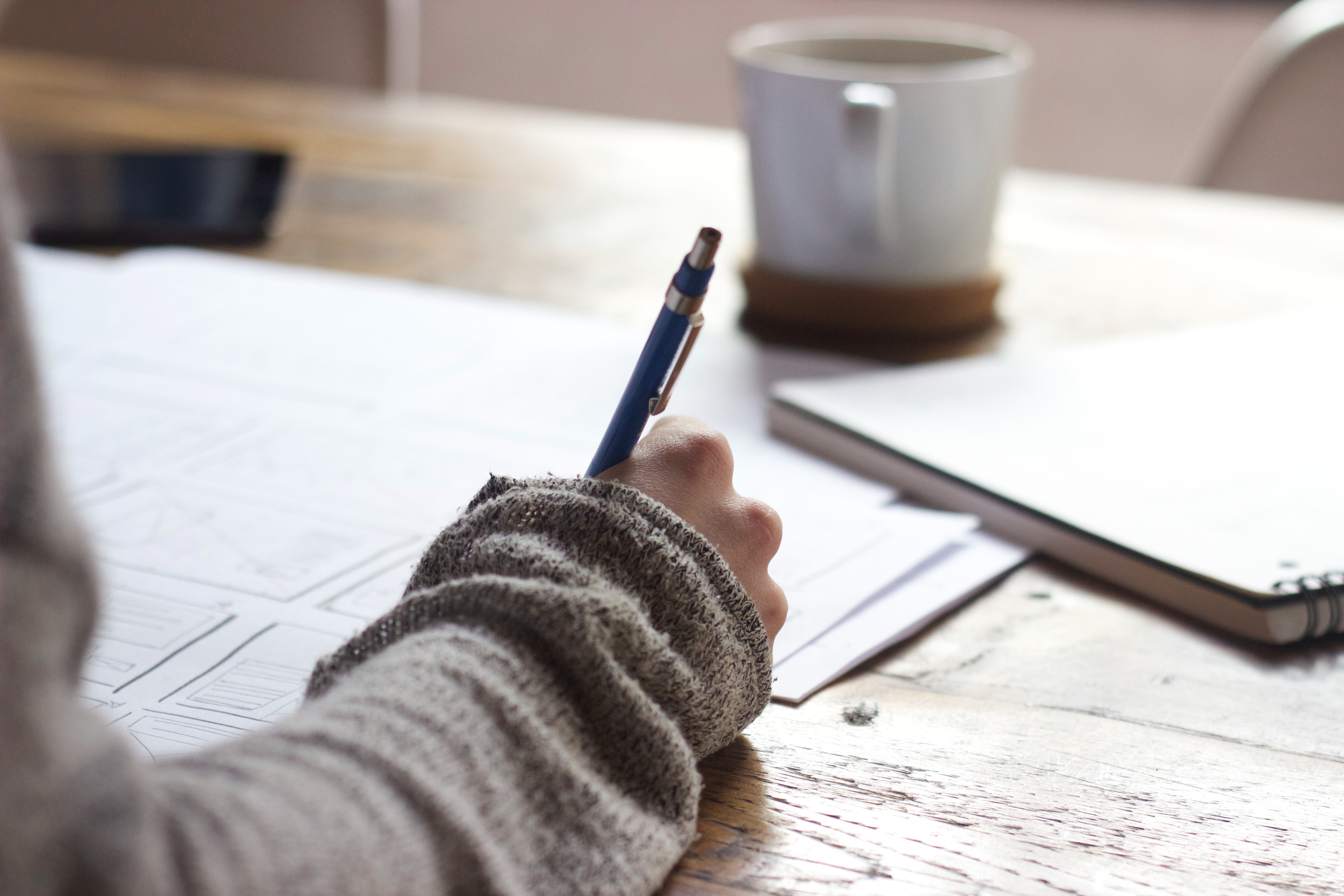 Rules to follow when writing your cover letter
The content of the cover letter should catch the eye of the recruiter. To do this, start by adopting a professional tone that matches the one used in the job advert. Remember to be concise, to write short and punchy sentences and to use positive phrasing.
Don't forget to proofread, check spelling and typos: this can work against you.
Make sure your cover letter is not too long or too short to avoid skimming or lack of interest. Address the right person, personalise and tailor the letter to the company and the job. Also, read the content of the job ad you are applying for correctly so that your letter corresponds to the demand and the profile of the candidate you are looking for. Finally, do not forget to add your contact details, the reference of the advert and the subject of your letter. The recruiter, who receives dozens of applications a day for different positions, will appreciate this and will be able to find their way around more quickly to contact you more easily.
Even though the cover letter includes information that is already on your CV, such as your experience and technical skills, it should be a real complement. Provide the recruiter with additional information such as your motivations, your behavioural skills, your professional objectives and your strength. In addition, don't hesitate to highlight your previous experiences that are related to the ad.
To conclude your cover letter, think of convincing sentences that will help you to get an interview. Always keep in mind that the end of a cover letter should include a positive and optimistic sentence, a call to action and a greeting.
A few sample closing sentences to inspire you:
- I am therefore ready to take up the challenge you are offering and would like to explain my ideas and motivations in an interview.
- I am very interested in your offer and would like to meet you to explain in more detail why I think I am the right person for the job.
- I would be happy to meet you for an interview to explain in more detail the nature of my motivations.
- I am available at your convenience to present my background, experience and career plans in person.
- Having helped increase my previous employer's turnover thanks to my interpersonal skills, I am convinced that I can do the same for your products/services. Let me meet you in an interview to explain my approach and ideas.
- My ten years of experience in this field allow me to bring an experienced and knowledgeable eye to your organisation, which could benefit your teams. It would be a pleasure to discuss this in a job interview.
- I have more interesting details and anecdotes about my background and experiences for the interview. It would be a shame to miss out!
Is your cover letter finally ready? Last step: have a look at our checklist of 10 things you should not forget before sending your application.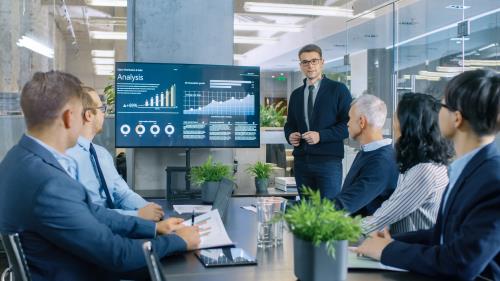 All you need to know about the cover letter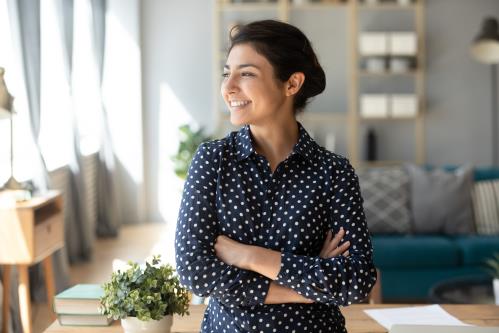 Recruiting and Retention: The big distress on companies in the new normal